databaum soil sensors
Install databaum soil sensors on your field to receive insights on your soil data and to make better decisions.
Buy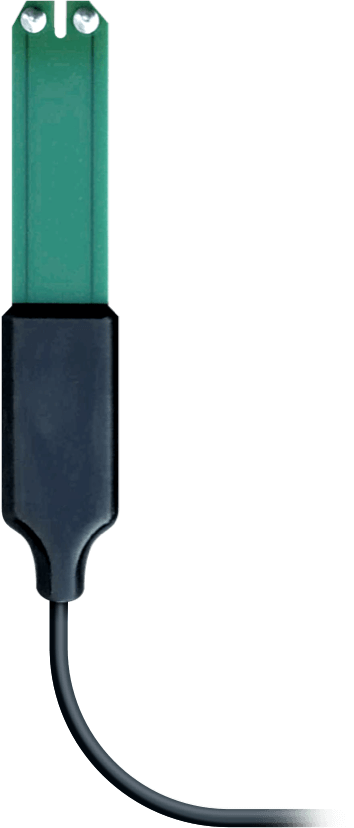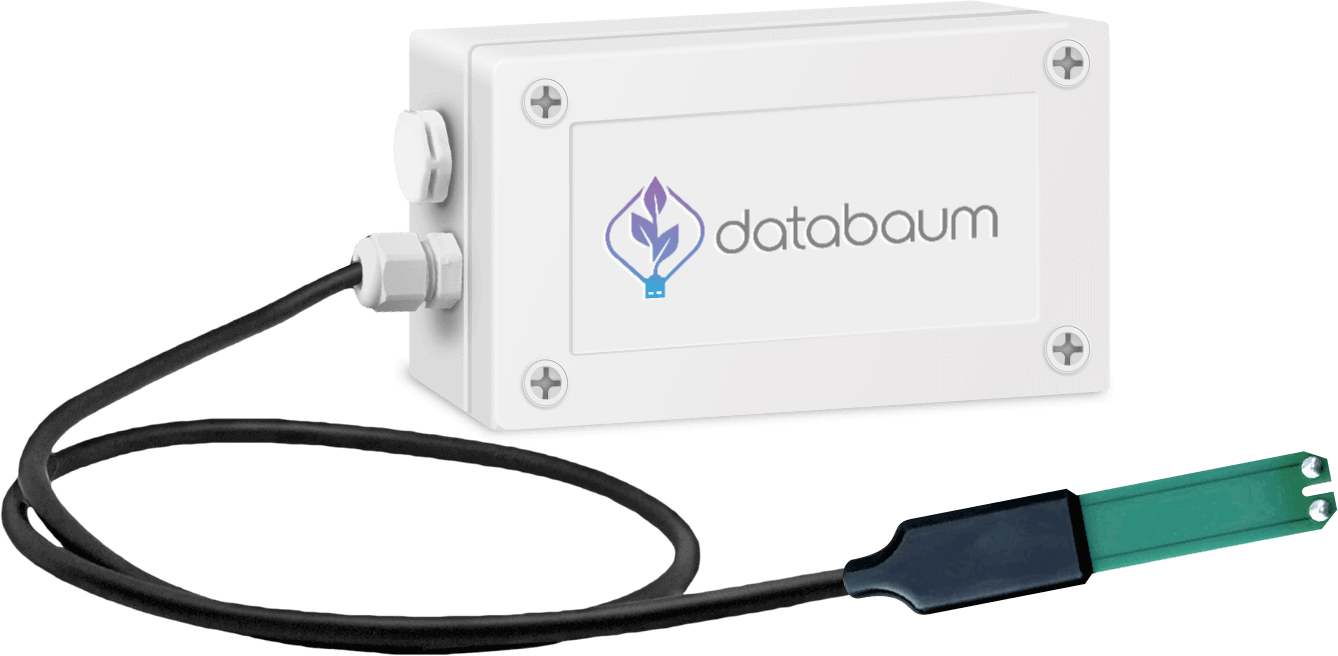 Features
Our remote soil sensor monitors a variety of variables that are critical for a healthy crop growth. One of the most critical variables that is monitored is the volumetric water content (VWC). Additional important variables are electric conductivity (EC), soil temperature and salt content. Utilizing up-to-date soil sensor information and custom alerts enables farmers to act immediately in case of irregularities. This will help farmers to avoid damages from overwatering and drainage such as root rot, fungus, and mildew.
Specifications
Volumetric Water Content (VWC)
Measurement range: 0% - 100%
Resolution: 1%
Avg. tolerance: 8%
Hysteresis: Yes

Electric Conductivity (EC)
Measurement: mS/m, mS/cm and conversion combined with VWC to salinity in g/l
Resolution: 1 mS/m
Avg. tolerance: [0..300 ms/m] 20%
Hysteresis: Yes

Soil temperature
Measurement range: -20 - +70°C
Resolution: 0.1°C
Accuracy: 0.3°C
Hysteresis: Yes

Sensor cable
Length: 3 m (standard) optional 1-10 m

Power supply
Rechargeable Li-Ion Battery (3450mAh)
Battery life: One season at one-hour interval and good reception
Charger: One per customer included
Enclosure
Protection category: IP67
Material: Polycarbonate
Dimensions (Transmitter): 127 x 77 x 34 mm
Dimensions (Soil sensor): 115 x 24 x 4 mm

Transmission
Sending interval: Between 5 minutes and 5 hours
Distance (line of sight): 50 km
Distance (recommended): <5 km
Protocol: LoRaWAN v 1.0.2 class A

databaum platform
Set your parameters in the databaum Platform, and get alerts as soon as temperature or humidity rises or falls beyond your defined thresholds.